Goods and Service tax (GST) is destination based indirect tax on consumption of goods and services. It is proposed to be levied at all stages from the stage of manufacture up to final consumption with credit taxes paid at previous stages available as setoff. The main aim of GST is to bring in a sense of harmonization by avoiding multiple layers of taxation that presently exist in our country.
One of the key advantage of GST is the presence of credit chain which will be available from the stage of manufacture to the stage of final consumption unlike present tax regime. This will help in eliminating multiple taxation on the goods and services. GST would replace a number of indirect taxes, presently being levied by the Central Government and the State Governments thereby removing cascading of taxes and provide a common national market for goods and services.
Every dealer involved in manufacturing or trading of goods or providing service will be required to get registered under GST within 30 days from commencement of business. All dealers registered under Service tax, State VAT laws, Excise laws etc are being migrated to GST and shall be allotted PAN based GSTIN. Hence, its important for all dealers to update their PAN with their respective VAT departments.
The threshold turnover limit over which the dealer shall be required to register is Rs. 20 lakhs which is applicable to all. One can still get voluntarily registered if his/her business turnover is below Rs. 20 lakhs and all provisions will apply to him.
TAXES LEVIED BY STATES
»   State VAT
»   Central Sales Tax
»   Luxury Tax
»   Entry Tax (all forms)
»   Entertainment and amusement tax (except when levied by local bodies)
»   Taxes on advertisements
»   Purchase tax
»   Taxes on lotteries, betting and gambling
»   State Surcharges and Cesses so far as they relate to supply of goods and services
TAXES LEVIED BY CENTRE
»   Central Excise Duty
»   Duties of Excise (Medicinal and Toilet Preparations)
»   Additional Duties of Excise (Goods of Special Importance)
»   Additional Duties of Excise (Textiles and Textile Products)
»   Additional Duties of Customs (CVD)
»   Special Additional Duty of Customs (SAD)
»   Service Tax
»   Central Surcharges and Cesses so far as they relate to supply of goods and services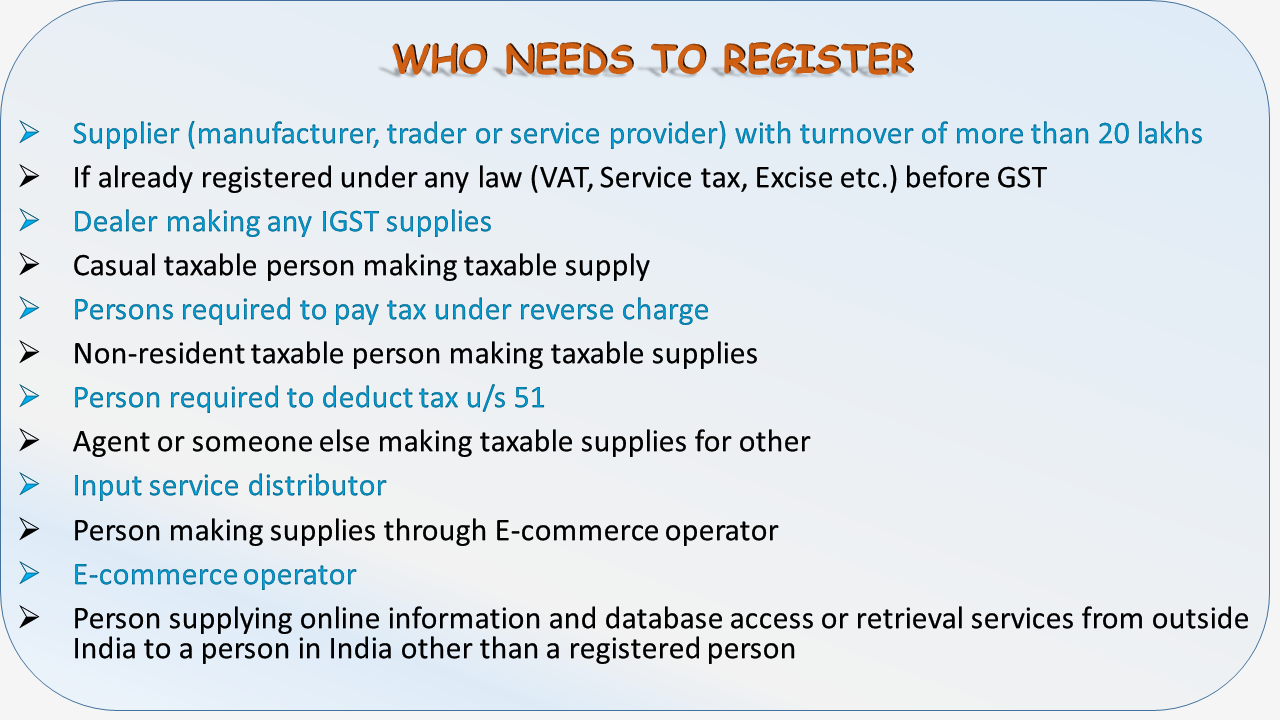 »   Within 30 days from commencement of business
»   When turnover crosses Rs.20 lakhs threshold limit
»   Before issuing any tax invoice
»   When making supplies through e-commerce operator irrespective of the turnover being less than Rs.20 lakhs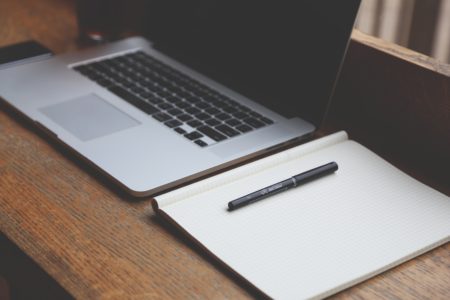 DOCUMENTS REQUIRED FOR REGISTRATION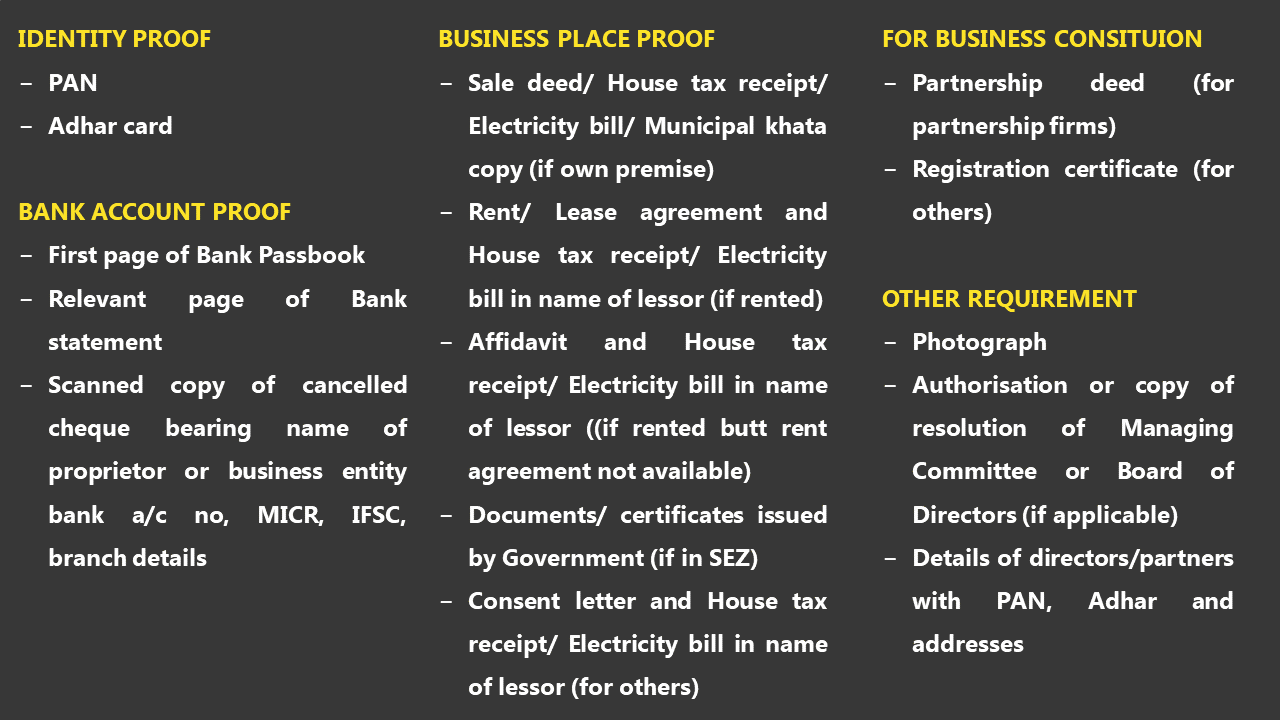 starting from Rs. 1999

(price varies from State to State)
starting from Rs. 2999

(price varies from State to State)
starting from Rs. 4999

(price varies from State to State)
starting from Rs. 10000

(price varies from State to State)